MINIMIZE CARBON FOOTPRINT. MAXIMIZE PROFITABILITY.
STRATEGIZING SUSTAINABILITY
Sustainable
Energy
Solutions
Becoming a truly sustainable enterprise is hard. For most businesses, it is not optional. To put your sustainability goals into action, you need solutions that are tailored to your specific needs. Let Priority Power help your organization build a strategic roadmap enabling your business to be more responsible and profitable. By leveraging our core services, we can help our clients economically decarbonize their operations. Due to the changing energy landscape and evolving market and regulatory trends, we are already partnering with our clients to achieve their decarbonization objectives with reliable, future-ready energy solutions. This includes:
Sustainability & Decarbonization Services
Metric Tons of GHG Avoidance
Our sustainable energy infrastructure assets present an important solution for shifting away from power generated by fossil fuels to renewable energy. Since 2017, Priority Power's sustainable infrastructure assets have enabled our clients to avoid emitting 8.8 million metric tons of CO2e.
Which is equivalent to...
Gallons of Gasoline Consumed
Natural Gas-Fired Power Plants in one year
Tanker Trucks worth of Gasoline
PRIORITY GEM PLATFORM
GHG
Emissions
Management
To meet climate commitments and reporting obligations, businesses need accurate and transparent energy and GHG emissions data. In 2022, we expanded our services to include a GHG Emissions Management platform, PriorityGEM. PriorityGEM is built to digitize, organize, automate, and audit-proof the process of reporting energy and emissions for our clients. It enables companies to track and monitor real-time energy consumption and accurately measure corresponding GHG emissions.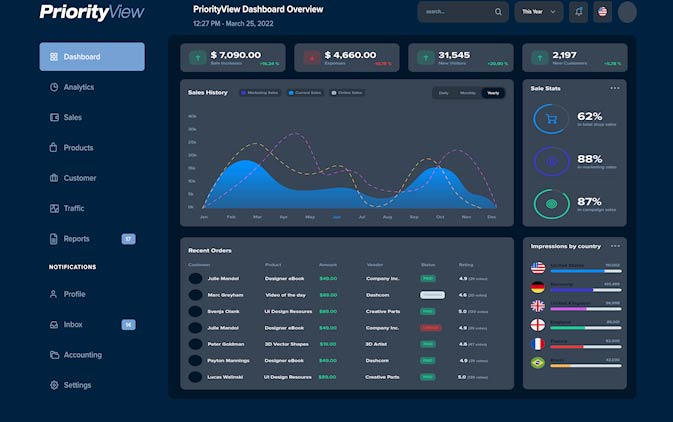 Embracing a Low Carbon Future
Company plans for a lower carbon future are well established across the power, oil and gas, chemicals, and all industrial and manufacturing sectors.
of companies either already had a plan in place or were developing a strategy to reduce reliance on fossil fuels.
People, Planet & Profitability
The top benefits cited of transitioning to lower carbon operations were gaining a competitive edge, reducing costs, and improving the environment.
of the world's largest companies by revenue as defined in the Fortune 500 ranking, have reported on sustainability.
Digital Technology & Customer Support
Digital technologies as well as customer support were cited as the main key drivers of company plans in creating a strategy for a lower carbon future.
of companies with sustainability strategies cited technologies, energy efficiency, and customer support as key drivers.
EMBRACING RENEWABLE ENERGY
The
Solar
Opportunity
Priority Power has deep experience in strategically targeting, developing, constructing and operating solar projects nationwide. We have an in-house team with extensive experience originating and developing renewable energy and storage projects across the U.S. Our team also has extensive regulatory knowledge to support our development efforts and will support the development process from start to finish. Our in-house capabilities allow for better investment decisions, efficient project execution and strong oversight.
We are scaling up our solar business to provide clean energy electricity for our clients and help reshape the future of energy generation. As of 2022, Priority Power's growing solar business includes:
On-Site Solar Projects in Development
Total Capacity in the Pipeline